Dubai hotel occupancy hits 15 year high thanks to Expo 2020 Dubai
Rates hit a peak of 96 per cent on 24 March in the final week of the six-month event, the highest since 2007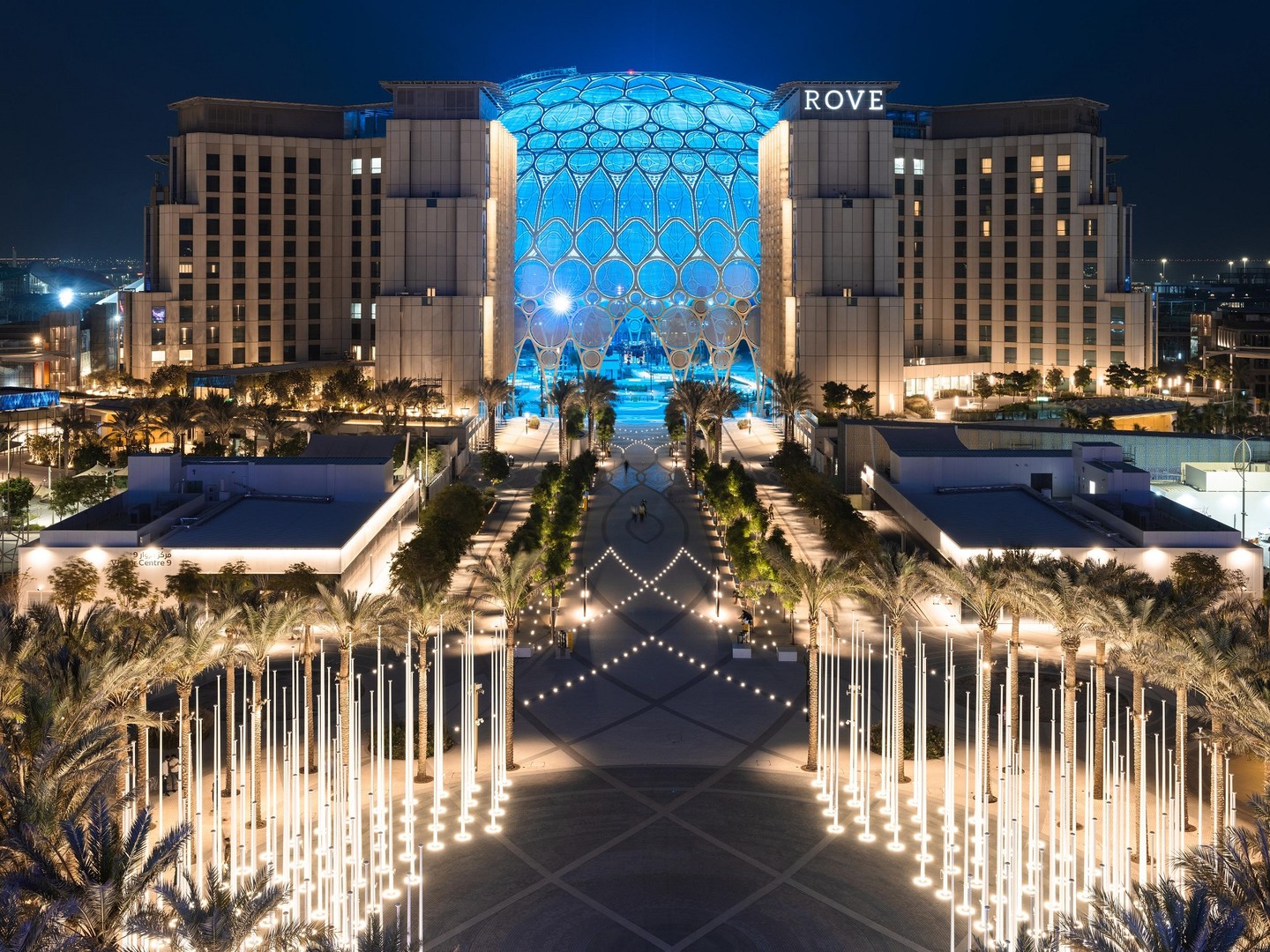 Galvanised by the final weeks of Expo 2020 Dubai, the hotel industry in the emirate saw its highest occupancy in hotel bookings in 15 years, in spite of the global pandemic. STR, which provides premium data benchmarking, analytics and marketplace insights for the global hospitality industry, reported occupancy rates for March 2022 at 91.7 per cent – peaking at 96 per cent on 24 March in the final week of Expo 2020 Dubai – with an average daily rate (ADR) of AED 891.46 and revenue per daily room (RevPAR) at AED 817.90. March 2022 marked Dubai's first month of 90 per cent or better occupancy since 2007.
Mark Kirby, Chief Operating Officer – Head of Hospitality at Emaar Hospitality Group said that the landmark success of Expo 2020 Dubai has served as a strong anchor for attracting tourists from across the world: "Dubai has a reputation of constantly reinventing itself to retain its leading position in the global travel industry, and … Expo 2020 Dubai, alongside strategic policies and safety guidelines, instilled greater confidence in travellers and residents of Dubai."
Paul Bridger, Chief Operating Officer, Rove Hotels – the only on-site hotel – said that Expo 2020 Dubai marked a milestone in the history of the region that will have a long-lasting effect on both Dubai's global image and its hospitality industry: "As a homegrown brand, we are extremely proud of the outcome and of having been part of the event with Rove Expo 2020.
"Overall, Expo 2020 Dubai has had a very positive effect on the whole industry. During the full duration of the event, there was a noticeable increase in visitors to the city, with the last eight weeks being especially busy. In Rove's case, all of our nine locations around Dubai have been trading at more than 95 per cent occupancy in the build-up to the finale of Expo 2020."
As a leading hospitality brand in the region, Emaar Hospitality Group established a strong presence during event-time with the launch of 2020 Club by Emaar at the centre of Expo 2020 Dubai, which became a focal point and premium dining venue, aided by its direct views of Al Wasl Plaza.
Kirby said: "Emaar Hospitality Group remained at the forefront of hospitality and catering experiences at Expo 2020 Dubai as it provided catering services for 600-plus events during the global event and catered to more than 65 events for International Participants, including seven National Day celebrations and more than 1,000 delegations."
Across the UAE, Emaar's leading brands Address Hotels + Resorts and Vida Hotels and Resorts hosted a high influx of visitors throughout the event.
Kirby said: "In the final months of Expo 2020 Dubai, our hotels experienced occupancy rates above 75 per cent – nearly 60 per cent higher than last year – along with an increase in MICE (meetings, incentives, conferences and exhibitions) travel as our venues at Expo 2020 Dubai and around the city became key destinations for business events and conferences."
The last time monthly occupancy in Dubai reached 90 per cent, in March 2007, there were approximately 90,000 less rooms in the market, according to STR[source]